GoPro Hero 10 Release Date, Rumors, Features


GoPro Hero 10 Black
The Hero Black action camera series is GoPro's core product. Its most recent model: the GoPro Hero 9 Black is, hands-down, the best action camera on the market today. But, it's been quite a while since Hero 9 was unveiled. So, the newest iteration of this exceedingly popular action camera series – the GoPro Hero 10 Black – is something that all GoPro fans are eagerly waiting for!
Whether you're a photographer, an adventurer, or a nature enthusiast, the GoPro Hero 10 is expected to offer you the best specs you get in any action camera so far. Through this post, you'll discover everything that we know so far about the GoPro Hero 10 – its expected release date, features, price, and other secrets & rumors regarding it.
GoPro Hero 10 Black Release Date
So, when can we expect a GoPro Hero 10 Black announcement? This question is in the mind of every GoPro enthusiast.
Well, GoPro unveils a new addition to its Hero range every year in the month of September. The only exception to this has been the launch of the GoPro Hero 8 Black and GoPro Max 360 camera, which was released on October 1, 2019. So, in all probability, we'll see the new GoPro Hero 10 Black around 16th Sep 2021.
GoPro Hero 10: Rumoured Features & Specs
It's always awesome to discuss upcoming products, and that's what we're doing here! Please note that this section is based on rumors and our own expectations from the upcoming release of the GoPro Hero 10 Black. Nothing in this regard has been officially confirmed by the company yet.
Here's what we expect from the GoPro Hero 10 in terms of features and specs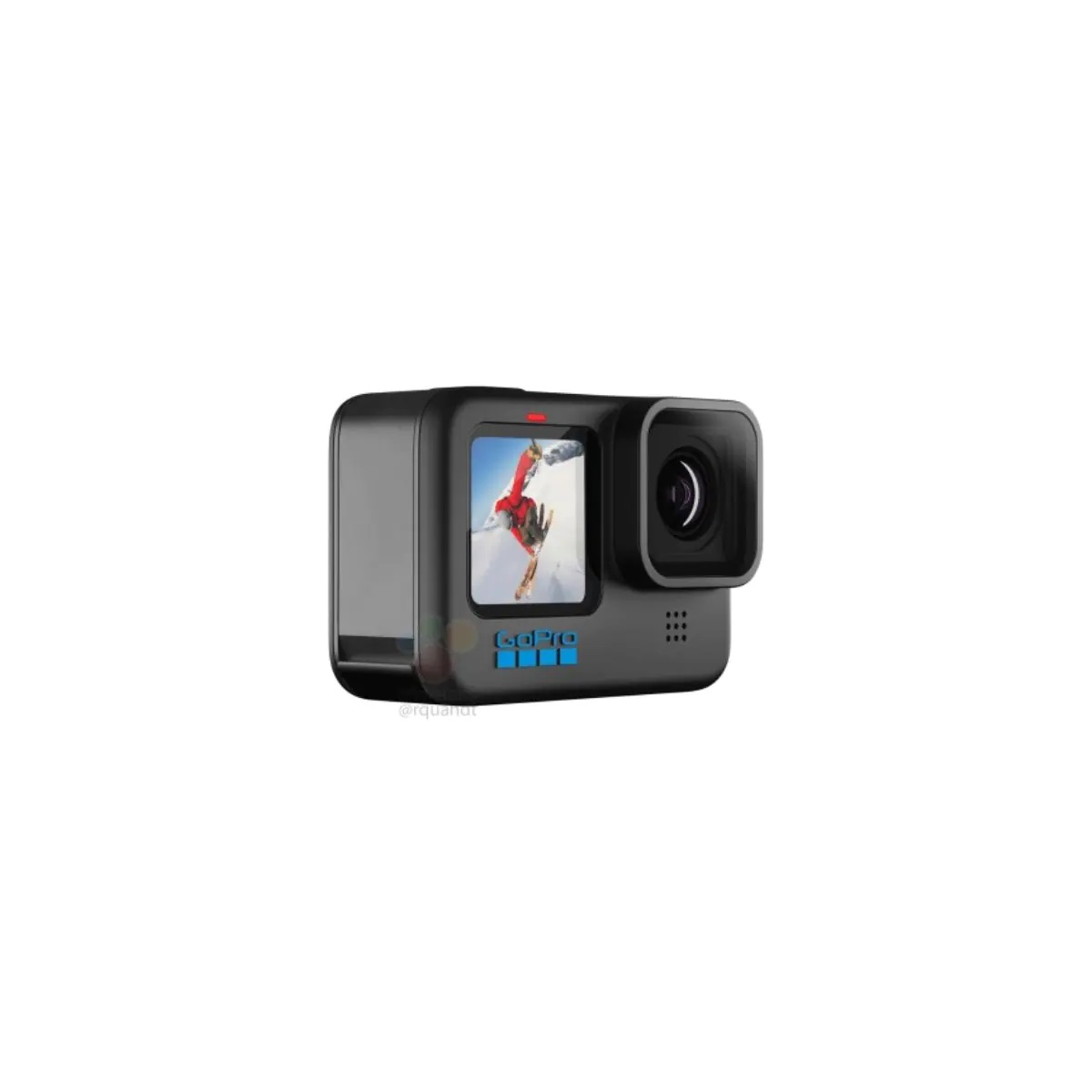 Design
While GoPro hasn't changed the design of their Hero series cameras since GoPro Hero 5, the Hero 9 Black was slightly bigger in size. Another major design change in Hero 9 was that the camera featured a front LCD. With its new release, GoPro might take things a step ahead.
There are rumors of a major change in the design of the upcoming Hero 10 camera. The camera is likely to look different from its predecessors. There are also speculations about it being bigger than usual GoPro cameras. Also, the company is said to be working on a detachable screen in its new camera. If this is true, it would be very useful for vloggers.
Resolution
Resolution is an integral feature of a camera to achieve a visually appealing, high-quality image. GoPro bumped up its video resolution to 5K/30FPS and 4K/60FPS with the Hero 9 Black.
The new GoPro device is expected to sport a better resolution – may be a maximum of 5K/60FPS & 4K/120FPS? That would be an amazing addition for superb quality slomo shots. We really hope that with the GoPro Hero 10, the company sets a new benchmark in terms of resolution for other action cameras.
New Lens Options
We all know that GoPro brought back the removable lens with the Hero 9 Black. And, with the launch of the Max Lens Mod for GoPro Hero 9, the company went a step further in terms of lens customization options in GoPros. Going further, we expect to see more lens options for the newer GoPro iterations.
With the launch of GoPro Hero 10 Black, we could see different optical lens options for different scenarios. For example, you may get a linear lens for vlogging, a standard wide for extreme sports, and a lens with a longer focal length for drones.
Wireless Charging
This one's a much-awaited feature and we hope that the GoPro Hero 10 comes with wireless charging capability. It would be highly convenient for adventurers and nature photographers to be able to charge up their GoPro using a wireless charging pad. This hassle-free charging process would significantly enhance the overall user experience.
Better Low-Light Technology
The night is a beautiful time to capture some amazing views such as the starry night sky. However, GoPros, so far, are not particularly known for exceptional quality low-light shots. The GoPro Hero 10 could change this!
We wish that the GoPro Hero 10 features better low-light technology to capture amazing photos at night. The camera could be able to automatically detect the environment and accommodate its settings accordingly.